Hello, I'm Dr. Morbius and I'd like to introduce you Twentieth Century Radio.
When it came time to retire I decided I wanted to leave the hustle and bustle of Earth and find something off the beaten path. After spending a few years searching around the galaxy I decided to build myself a small villa on Altair-4. I thought I'd have plenty to keep me busy but I quickly discovered that spending all day writing my memoirs could get pretty boring. One day while looking through papers describing electromagnetic spectrum allocations I found some articles devoted to pirate radio operations and I was immediately hooked. I threw together some equipment based on the Krell artifacts found here on Altair-4 and Twentieth Century Radio was born. Since then I've been having a great time putting together programs from my collection of late twentieth century pop music.
Altair-4 is a great place to retire, here's the view from my back porch.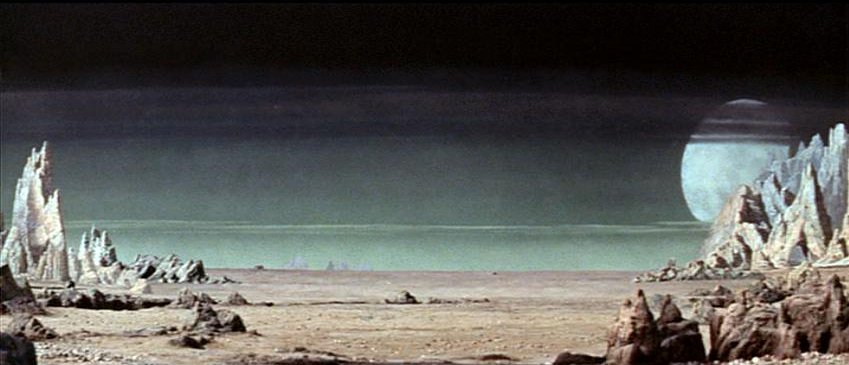 Of course it takes a lot of power to beam a program from here back to Earth. I've named my home-brew 2,500 gigawatt transmitter the "Krell FTL-2500". Here's the transmitter control room and studio.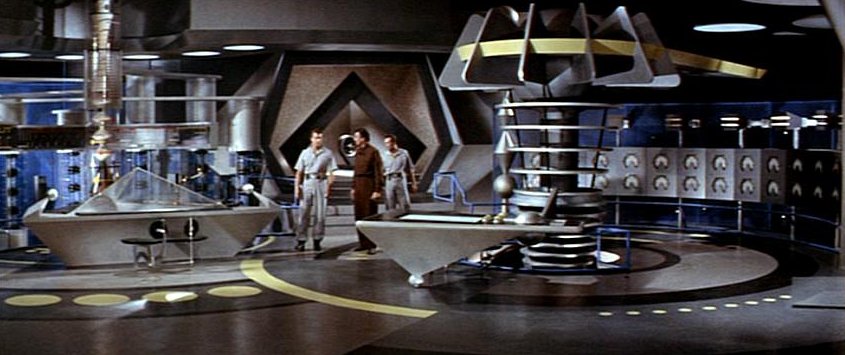 Here's a couple of photos of the transmitter power supply.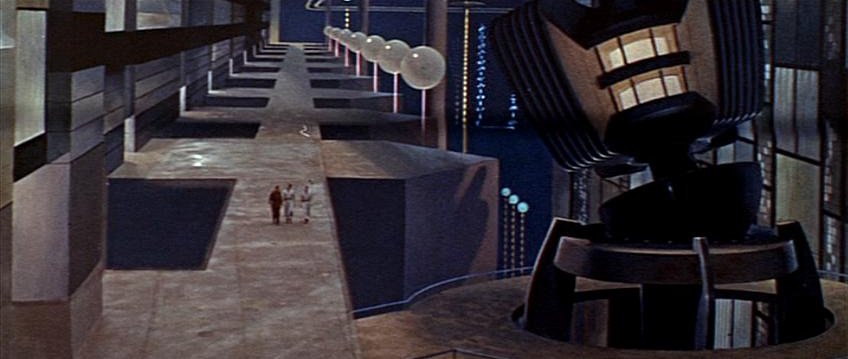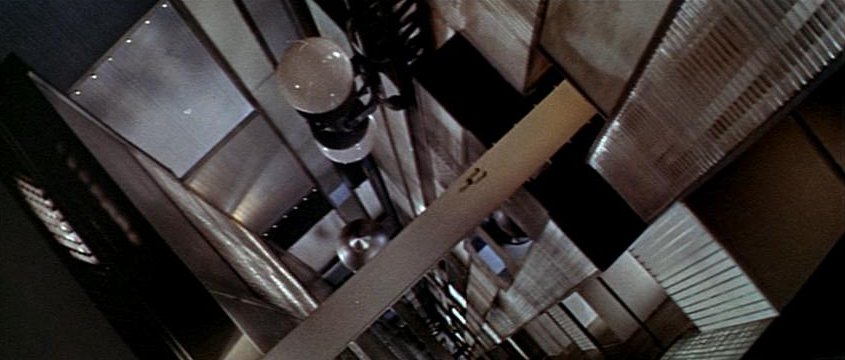 If you would like a QSL card please send your reception reports to:
WTCR, Box 1, Belfast, NY - 14711
Please include three stamps or a dollar or two to cover costs.